You are here: Home → Worksheets → Number charts
Free printable number charts/tables/lists
This worksheet generator makes number charts of whole numbers, either with the numbers or empty or partially filled as you dictate.
You can specify the step to practice skip-counting. Use a negative step to practice counting backwards. And, you can let the boxes be colored at certain intervals, which can create nice patterns.
The format is either a chart/table or a simple list.
See below some ready-made number charts. They are still randomly generated. Simply hit 'refresh' in the browser window to get another similar one until you see one you like!
Scroll down the page to the generator if you want to make the sheets yourself with different options.
Number Charts and Lists
Leave empty percent
Starting number:
Skip-counting step:
numbers in one row
rows on worksheet
Color yellow every th box
Thousands/millions separator:
,
.
(space)
(none)

Font: Font Size:

Cell Padding: Make table width to be 100% of the page

Instructions &
additional title
(HTML allowed)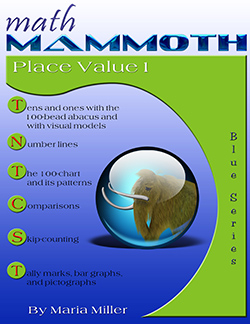 A self-teaching worktext for 1st grade that covers forming ten-groups, filling the 100-chart, breaking numbers to tens & ones, and comparing.
Download ($3.30). Also available as a printed copy.
=> Learn more and see the free samples!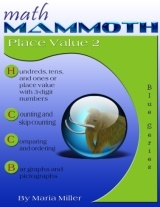 A self-teaching worktext for 2nd grade that covers hundreds, tens, and ones (three-digit numbers), number charts, skip-counting, comparing, and rounding.
Download $2.25 or Pay What You Want!
Also available as a printed copy.
=> Learn more and see the free samples!
If the chart flows over the width of the page, you need to reduce the cellpadding and font size, and have less numbers on each row. Or, print in landscape.
Another great idea is to let kids figure out how to make number charts of say, only odd numbers, or chart showing the numbers from some multiplication table, or a chart where multiples of 4 are colored yellow etc.