You are here: Home → Worksheets → Classify triangles
Free Classify Triangles Worksheets
With this worksheet generator, you can make worksheets for classifying triangles by their sides, angles, or both. This is one of the focus areas of 5th grade geometry, according to the Common Core Standards.
You can control the number of problems, workspace, border around the problems, image size, and additional instructions. Otherwise, it is pretty simple.
Here are some quick links for ready worksheets. Refresh the worksheet page to get another of the same kind.
Classify triangles by their sides
Classify triangles by their angles
Classify triangles by their sides and angles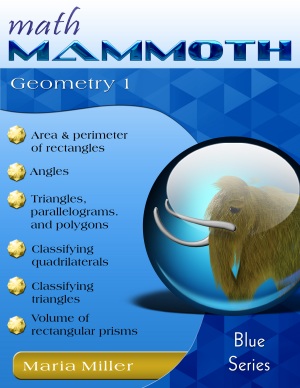 A self-teaching worktext for 4th-5th grade that covers angles, triangles, quadrilaterals, symmetry, solids, perimeter, area, volume, and more. The book uses a lot of "learn by drawing" exercises.
Download ($7.50). Also available as a printed copy.
=> Learn more and see the free samples!