You are here: Home → Online resources → Division
A list of online games for division and long division
This is an annotated and hand-picked list of online games, tools, worksheets, and activities that you can use to help your children or students to learn division facts or long division. I have tried to gather a variety of websites and have personally checked out each resource, to make sure it is truly useful for my site visitors!
Division facts
Long division
Division facts practice
A+ math games
Practice all four basic operations with math bingo (matho), hidden picture games, or concentration games.
www.aplusmath.com/games
Math Magician games
Flashcard problems in all 4 operations. Answer 20 questions in 1 minute.
www.oswego.org/ocsd-web/games/Mathmagician/cathymath.html
Division Practice at AAAMath
Learn or practice basic division facts, and more.
www.aaastudy.com/div39hx3.htm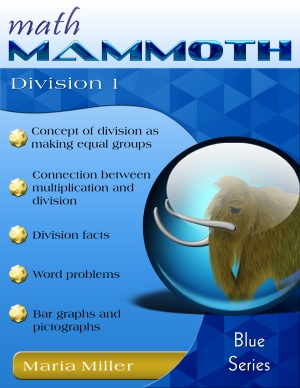 A self-teaching worktext for 3rd grade that covers division concept, division & multiplication fact families, word problems, division facts, remainder, zero and one in division, and more.Download ($3.70). Also available as a printed copy.
=> Learn more and see the free samples!
DigitWhiz
DigitWhiz is an online, games-based program aligned to the Common Core that guides kids ages 8+ to master key foundational skills in five areas: multiplication · division · integer operations · like terms · solving equations
digitwhiz.com
Cross the Swamp
Help Little Ron move from log to log across the swamp and practice multiplication/division or addition/subtraction.
www.bbc.co.uk/schools/starship/maths/crosstheswamp.shtml
Math Car Racing
Keep ahead of the computer car by thinking logically, and practice any of the four operations. http://www.funbrain.com/osa/index.html
www.funbrain.com/osa/index.html
Primary Games
A collection of games. The following links open the evaluation versions of some division-related games. The game collections themselves are sold at PrimaryGames.com site.

Division worksheets
Free, printable worksheets for division topics, including division facts and long division (grades 3-5).
www.homeschoolmath.net/worksheets/division.php
Long division
MathFrog Dividerama!
Interactive long division practice. Guided help available optionally.
cemc2.math.uwaterloo.ca/mathfrog/english/kidz/div5.shtml
Snork's Long Division Game
Interactive and guided long division practice that only accepts correct answers and truly guides the student step-by-step through long division problems.
www.kidsnumbers.com/long-division.php
Mr. Martini's Classroom: Long Division
An interactive long division tool.
www.thegreatmartinicompany.com/longarithmetic/longdivision.html
Short Division
A page that explains short division in detail. Short division is the same algorithm as long division, but some steps are only done in one's head, not written down.
www.themathpage.com/ARITH/divide-whole-numbers.htm
How to teach long division
My own article, explaining a step-by-step method for learning long division. The video below shows the same method.
www.homeschoolmath.net/teaching/md/how_teach_long_division.php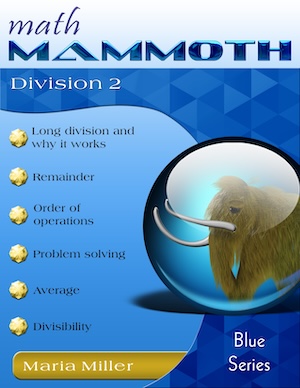 A self-teaching worktext for 4th grade that covers long division, finding fractional parts with division, word problems, remainder, average, and divisibility.
Download ($5.10). Also available as a printed copy.
Learn more and see the free samples!
Long Division Worksheets
A free download of 40 worksheets. They are partially filled in, thus helping the student memorize the steps and fostering confidence.
neoparaiso.com/imprimir/long-division-worksheets.html
Long Division Woes
A compendium of postings related to several threads on long division struggles posted on the LivingMathForum email list.
http://www.livingmath.net/LongDivisionWoes/tabid/1044/Default.aspx